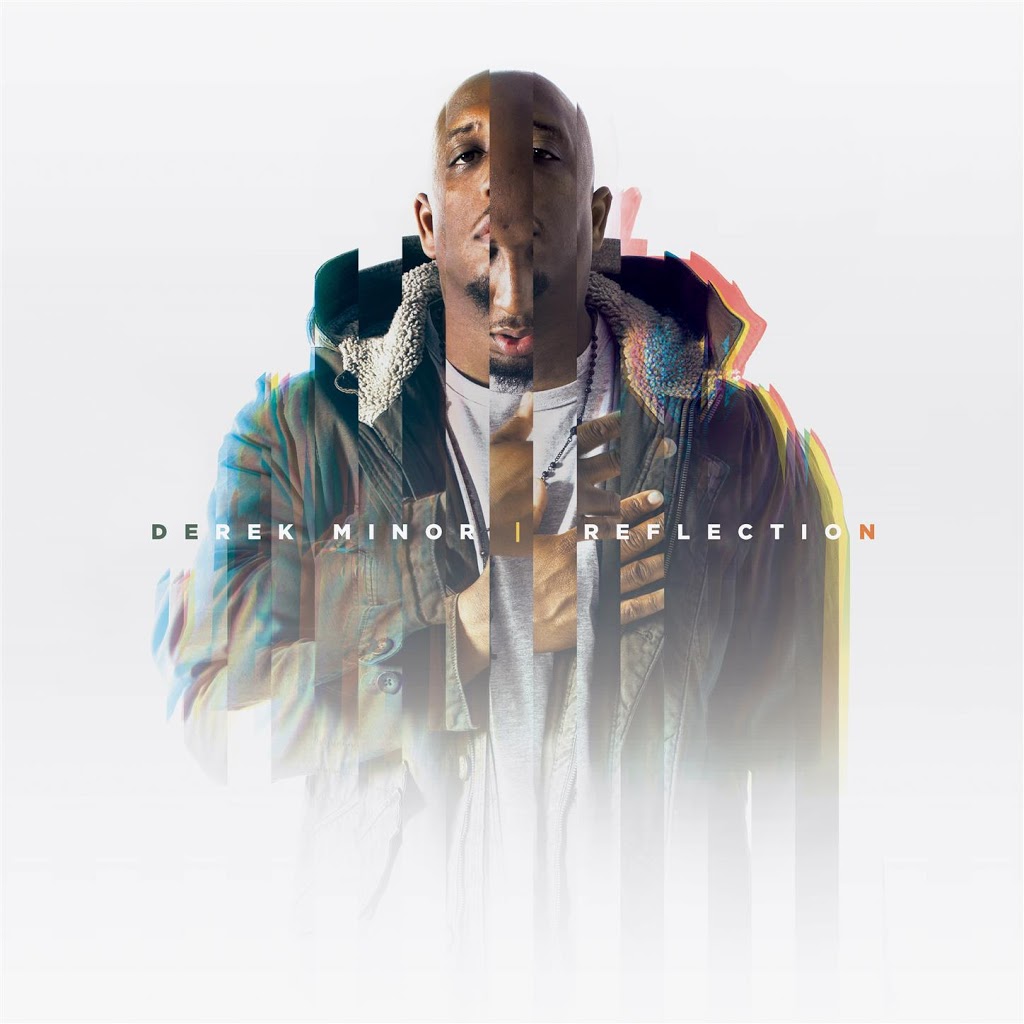 This Reflections album is Derek Minor 6th project. His first few projects dropped under the name Pro. I actually had Redemption bout 5, 6 years ago. A couple of years ago, he went to his real name. He been getting that work in. You gotta love the hustle, especially that independent hustle. Look at these numbers from a couple projects. I got this from Wikipedia…
Dying to Live, was released on August 2011. The album debuted at No. 1 on the Christian Albums chart, No. 2 on the Gospel Albums chart, No. 7 on the Independent Albums, No. 11 on the Rap Albums chart and No. 66 on the Billboard 200
Minorville released in May of 2013 and debuted at No. 40 on the Billboard 200, No. 1 on the Gospel Albums Chart, No. 2 on the Christian Albums Chart, No. 6 on the Independent Albums Chart and No. 6 on the Rap Albums Chart, making it his best chart performing album to date.
He been getting that work! Rumble young man rumble… Dig this though…this album Refection dropped this past October and debuted at No. 7 on the Billboard Christian Albums chart, No. 5 on the Rap Albums chart, and No. 15 on the Independent Albums chart.
I been listening to it for a while now. Look At Me Now is the intro song. It's about how the grace of God can carry you through. He say I started off broke and naked, but look at me now. Hold Up is just recognizing one of those moments when you have to stop and say, hold up. When you see God working and you just trying to remain focused on Kingdom Business, you have to say Hold Up. You Know It is a reminder that he in this to promote the Gospel. Don't be surprised cause, you should already know it.
Until I'm Gone feat BJ the Chicago Kid is just really honoring God for what he has done…and because of what he'd done, he'll get that honor, until I'm gone. Things Fall Apart lets us know that things will fall apart, we have to trust and believe and remember to always call on Christ. Believe It is basically an order from Derek Minor saying, I know what I'm talking about, the Lord is coming, you better believe it. I'm Good feat Janice Gaines is a trap, happy song, celebrating the fact that in Christ, I'm good and you can't do nothing about it.
Judo is one of those songs that every rapper likes. You know that song where the artist just goes off lyrically. That's this one…he kicked it off, like Judo. Real Talk. Love Go High feat Chrisette Michele has a Christian pop feel to it. It's a dedication to wifey and acknowledging where they came from and where they are now. Change The World feat Hollyn is a call for all Christians to step up to the plate. They saying we can change the world if we apply ourselves. This is our moment to do it. Live is a message to his family and loved ones. He saying live. Live to the best of your ability. I want you to live for Christ. Real Ones is applauding his team. I can appreciate that because, you gotta have real people on your team. You need people who just as passionate as you about the ministry and the vision.
Dig these lyrics from Look At Me Now…
I am not supposed be here
I was not invited, I am not supposed to eat here
Table with my enemies, snacking on a beat here
I can see through every last one of y'all, so be clear
I talk about God and how we kings and he live in us
But I keep it real, that's why the goons still feeling us
Be cool dog disrespect is not the way to deal with us
Cause I can put you in your place kinda like a realtor
Got some awards on me now, got some dough on me now
Like half time, I had some friends switch goals on me now
This session, teach you a lesson if you doze on me now
On how to depend on the Lord, cause he rose in me now
I see a generation, everybody wanna be famous
Want everybody to love you, y'all wanna be Raymond
Everybody hate truth, so you gone prolly hate this
But my foundation on a rock, so I'm ok with being Chris
This world evil, it manipulate people
Like wearing a suit of armor around magneto
RMG assembled this year like the avengers
You would swear I'm Stan Lee, how I help you see the vision
We ain't got a whole lot, just a few stones trying slay a giant
In a industry that say you gotta be Goliath
Said we'd be nothing, but they lying
See my faith is in what God say, I suggest you try it, it's Minor
He had a couple others on here like Good Enough feat Camille Faulkner and Greatness 2.0. They jam too. Overall, its a dope project. He got all kinds of flavors of tracks, was spitting using different styles, had some cool features and, it was 14 tracks. It's a good listen, you can let it ride out. Get a copy.