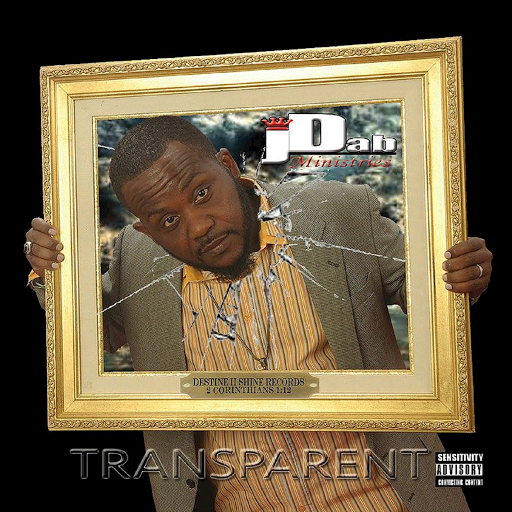 I had been seeing the cover artwork for a few months and was getting excited. You know how you get crunk when people you know and love doing something good. While me and jDab had been out of communication for a minute, I was still happy he was dropping new music. I made it my business to get over to Google Play and grab a copy.
It starts off with Full Circle feat. Apostle G.E Scott. It is the intro song to the project. It's a testimony about how all things in life come full circle, when you keep Christ as the center. Lord Knows feat. Brian Glenn, aka Christian Man was a song just stressing the point that the Lord knows whats going on. He knows how hard it is. He knows what you doing and what you ain't supposed to be doing. The Lord knows I'm trying. Part time Christian feat. Wyzeman, Global Gospel and Prophet Link is message to the Christians out here half stepping with their beliefs. They said you have to be all the way in or not at all. jDab say, "I ain't no part time Christian, I'm real with mine, you know my swag devine". Preaching To Myself is a song that really spoke to me. I find myself reading and preparing to bring a weekly word on Gospel Radio Nation, and as I'm working on it all week, it's cutting me and working on me.
Showing Love Part 2 feat Christian Man and LYSA is a song about literally showing love. It's about being open and honest, about being truthful and having integrity…about not judging and being fair, cause that's what Showing Love is all about. Teach Me How To Wait feat Cintel Galloway and Big Brother Jonah is a song about patience. It's about making the right decisions and moving when the Lord says so. It's a prayer to the Lord about teaching me how to wait and allowing God to order your steps. Weather the Storm feat Poetic Prophet, Blessed 100, Global Gospel and Urgency is a song that we were all able to come together and talk about persevering through hard times. It's about understanding that God got you, if you believe.
What You Believe In feat Big 5 is a song forcing you to look in the mirror and ask your self, what do you really believe in? Do really believe all the things you say you believe? Do you think what you doing is ok? How can you better? Where is God in your life? What you believe in is the question. You's A Lie is a song just straight up saying, you not telling the truth. Lots of people out here claiming this and claiming that, but not really about that life. He say, man you's a lie.
Dig these bars from Preaching to myself
I'm preaching to myself when I'm riding these tracks
spittin in my own face when I'm spittin the facts
conviction I don't lack cause I'm saved by grace
and I'm stuffed from the mercy, that's the meat on the plate,
so get one thing straight this ain't all about you,
I'm out here everyday and I still go through
and deem this to be true, ain't no hidden agenda
if i ain't got it i aint got it ain't no fake pretending
yall my appetite different, I crave correction
if I get it right now it won't be a rejection
take heed to the lesson put these points in action
all my fingers point at me cause I'm a sad attraction
why you here yall subtracting ain't adding a thing
on a ship that sinking fast and I ain't the blame
I find comfort in his name I find peace in the rain,
every sermon that I preach, I am the aim
Overall, its nice project. It's kinda short, only 9 tracks digital (gotta get the hard copy for 3 exclusives) and a couple from the Foundation album, but, its filled ministry and purpose.  The beats banging and the mix was tight. jDab on here spitting. He was able to take his bars up a level while still keeping the message centered on Christ.  I think its time for all of us to open up and be real…be more Transparent… I can dig it.  Sow a seed, get yours today.