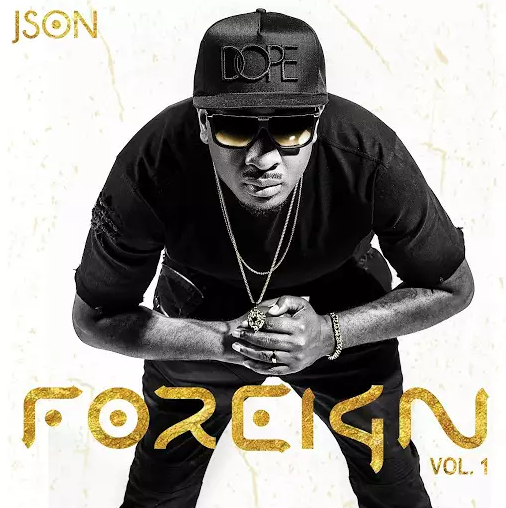 Json, one of the original 116 Clique members, has several studio albums out. Foreign volume 1 is his latest release under Lamp Mode records.
It starts off with Foreign. This is the title cut of the album. It's a concept about not being of this world. As Christians, we should be not be of this world and be better…like a foreign. Struggle is a song acknowledging where his from. He say he from the Struggle, where kids grow up with bad influences and drugs and crime everywhere.
Ohh Yea feat Steven Malcolm is about being on the grind for Kingdom Business, all the time. It don't stop. Love Me feat Rip is a dedication to wifey. It's reminiscing of all of the things they've been through. Live On feat Bhird is a song reminding us to keep living. No matter what is going on, we have to stay focused on Christ and keep living on.
Necessary feat Nico Wells & S.O is a hard song…gotta trap feel to it. Its about how God did what was necessary for us and that is why everything we are doing that isn't of him, is secondary. Civil feat Ki'shon Furlow is about not being civil at all. It's about understanding we are different people, and we shouldn't fit in. Whoa feat Dead Heroes is some hard bars explaining that Jesus is coming back like Whoa. It's our job to represent and keep him lifted until he returns.
Dig these lyrics from Foreign
I feel like I'm whippin I'm looking so foreign
I'm different I'm dipping yall looking so boring
You do what they do I do what he say do not what you done
I fight to stay faithful you race for that paper just chasing to run,
Don't know what you doing though
you ducking death you like 2 and 0
but life ain't a movie though
watch when the tulie blow
we gonna be off to your funeral
you not immutable
But God is
Imma witness boy God is
As I'm looking through my side mirrors
Knowing that my God steers
Imma be good if I die here
Whoa
So I feel like a lambo I feel like a Porshe
Weaving through oncoming traffic
Cause we are not going the way of the world on the course
Thats true
We will not compromise nothing we do
You see us you know us thats not how we move
Foreign cause we are not looking like you
Yeah, the homie Json nice with it. He got bars. He got melodies. He has throwed concepts. You would think he recorded the album in the south though with all the trap beats. I was glad to hear Jesus boldly proclaimed in the music. It wasn't disguised and watered down, He was front and center. Foreign…I can dig it. You should too.  Get it today.