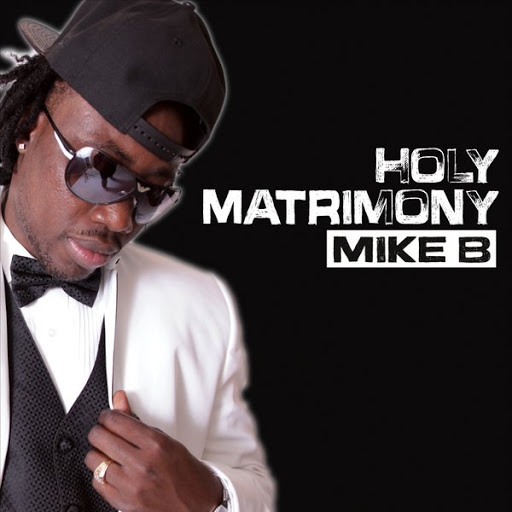 I was at my bro Feet house visiting with him and his wife Lele and we were discussing Lyrical and Spiritual. Lele was like, Chuck, you need to check out my brother Mike B new album, Holy Matrimony. I did just that.
Welcome to Holy Matrimony is the 1st song and is an intro about the album. It's explaining the concept of being married to the faith…married to the gospel. Holy Matrimony was a song inspired by the relationship with his wife. While singing, he quoted several lines the preacher would say while marrying a couple. It's love music with a slight, R Kelly, step music vibe to it. Rejoice is a song actually written by Mike B's mom, but remixed and sang by Mike B and his sister Abigail…aka…17/7. Change is about acknowledging that God has made a change in my life, that he rescued me and for that, I'll never be the same. Lust Love is a song about a mistake. It's about how lust can break up a happy home. It's an apologetic song. Champion is about understanding that we are winners in Christ Jesus. We are victorious. We are champions.
Down South is a song about representing Houston and the south while also understanding that we on Holy ground. Freedom is about being free in the Lord from all the things on the earth that trouble us like poverty, racism, and other things. God Chose Me is an understanding that we are here for a purpose. God's work will get done. Will you let him choose you? Inspiration is about staying focused everyday and understanding that its a daily grind to stay righteous. Worried No is highlighting the fact that we not worried about nothing. God is in control. Another Level is a warning to those out here that we on another level. We not on the same ole stuff we were strugglin with. God has moved us up a level.
Dig these bars from Inspiration…
Hell on earth I can't explain the way I feel,
Jesus ease the pain I'm telling you this stuff is real,
you ever lost ones you love back 2 back on the same week,
cried so hard bloodshot red knees get weak,
like BIG I was ready to die
but I wasn't ready to meet Jesus in the sky,
riding around in my white coupe,
packing the heat I was ready to shoot,
drinking hard liquor till I throw up
I didn't think God was gonna show up,
all this mixed emotion building up,
who ever thought it would bring out the worst in me,
don't start none won't be none
I ain't talking about that goon life
I'm talking about that real life
reality hurts
mysteries unfold,
life or death situation can't control
I'm only human truth be told
At the end of the day, this album was nothing like I thought it would be. I downloaded it expecting hard rhymes, trap beats and punch lines like most of the projects I've gotten recently. This is more of a praise and worship album focused on loving Christ and loving your family. It has uplifting beats and a very melodic undertone. Mike B mixed in plenty of singing with his rapping, and when you add all the song features with his messaging, you get…Holy Matrimony. Go get that.